Abacoa Putting Course Nicklaus Foundation
Hardscape Plan & Putting Course Design
Josh Kellam Residence
Backyard Concept Plan
MicroLumen
Putting Course Design
The Success of Custom Designs
Southwest Greens of Florida was first in the industry to recognize the importance of professional design in building synthetic turf golf putting greens that PGA professional and avid golfers would appreciate. Founding the Southwest Greens & Nicklaus Design partnership program in 2004, Jim Walton has refined design and installation process to create stunning green designs fitting the custom needs of each client's site and desired features. Together with Mike Bell and Josh Walton, our installation crews are thoroughly trained so greens are built to design specifications. Our CAD capabilities further allow us to communicate with landscape architects, designers, GC's and custom home builders.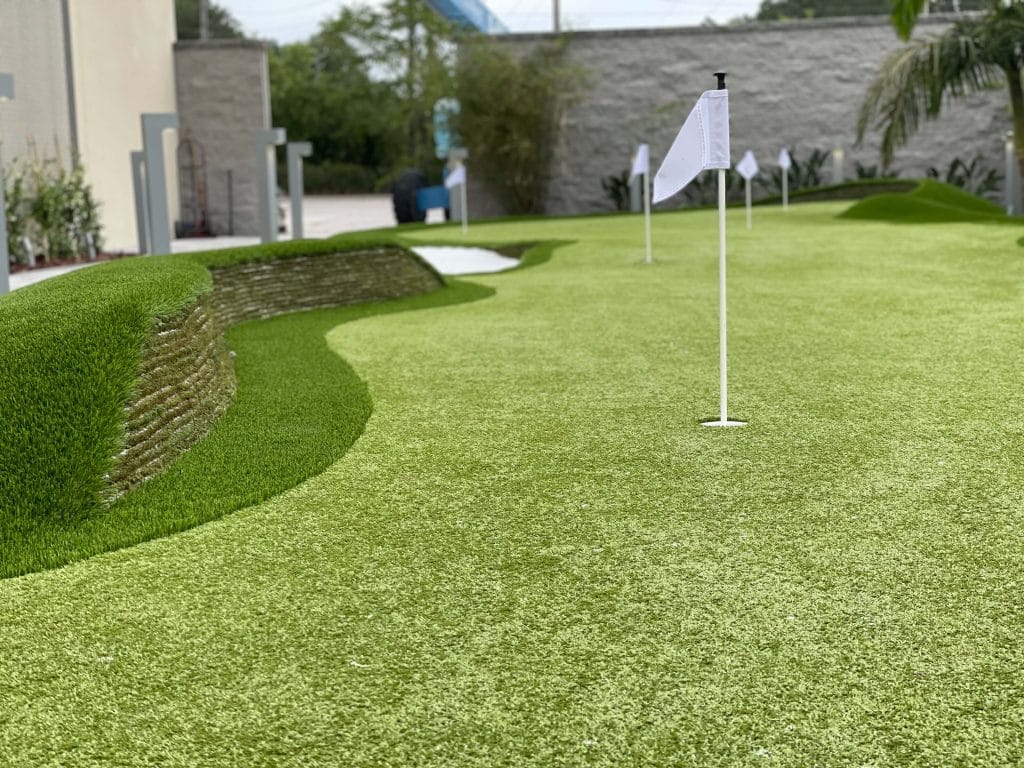 During MicroLumen's period of growth and expansion encompassing a new facility, their innovative spirit led them to envision the transformation of an old semi loading dock into a café and putting green oasis. The design goal was not to have your typical putting green. MicroLumen wanted something different, something out of the ordinary. After a collaborative effort spanning several months, their imaginative vision materialized into a distinctive design. Distinguished by its innovative features, the design showcased perimeter mounding, stacked synthetic turf walls, and meticulously crafted bunkers, setting it apart from the conventional putting greens.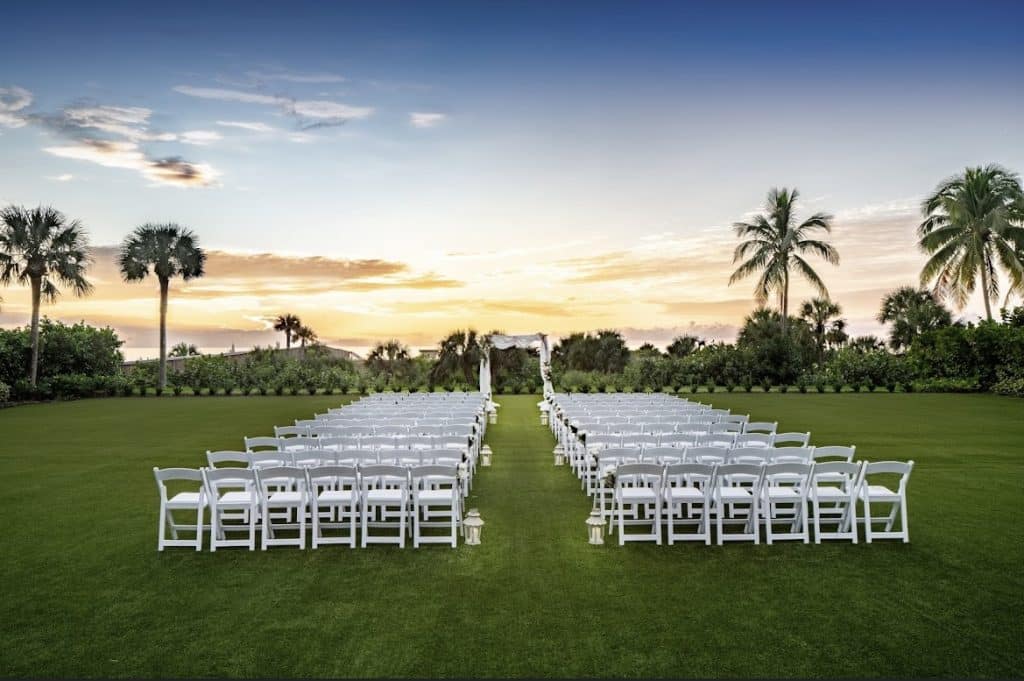 Built in 2018, our esteemed Sales Consultant Brett Fix designed and oversaw installation of this grand, event lawn that is used for weddings, corporate events and entertainment. The project features over 15,000 sq. ft. of replica lawn turf.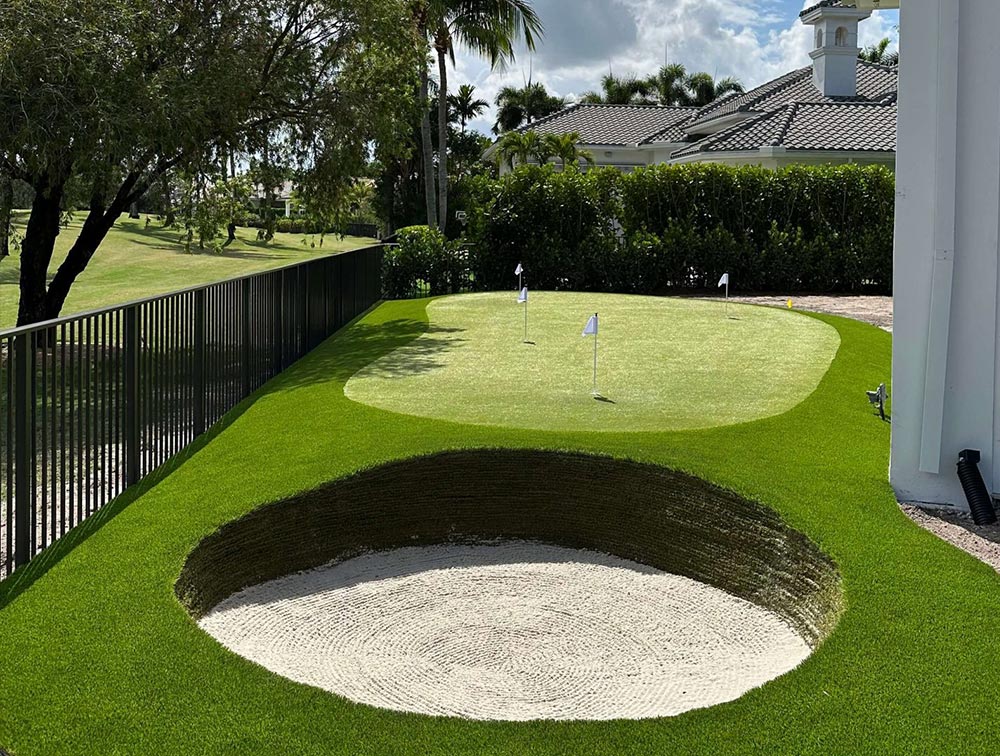 Built in 2023, Southwest Greens of Florida designed and installed this residential putting green and lawn project in Boca Raton, Florida. The green features our "stacked turf / revetted bunker" system that looks like it was imported in from an ole Scottish links golf course.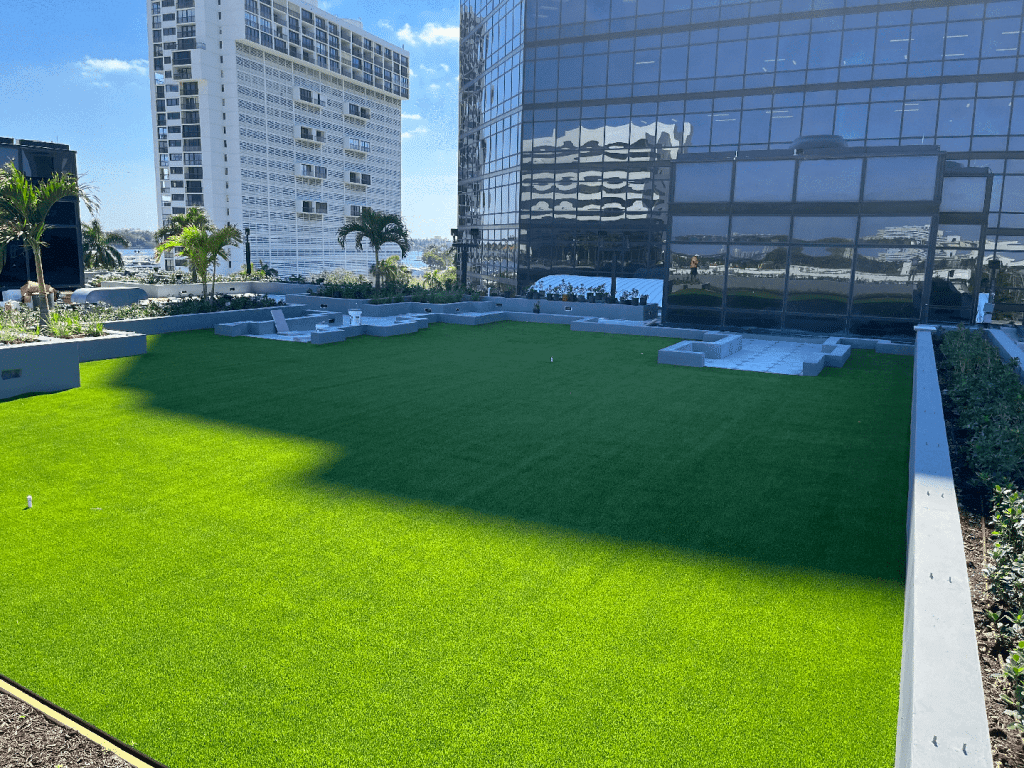 Northbridge Centre Rooftop
Built in 2023, Jim and Mike got creative in figuring out how to install this rooftop turf project. The new roof deck consists of a multi-layer waterproofing system that wasn't "smooth" but full of ripples, humps and lines that would show through the typical turf installation method. We installed a unique combination of geogrid and stone base system to smooth out the surface, provide excellent drainage and bring up the elevations to transition seamlessly to adjacent pedestal paver system. The turf area was over 2500 sq. ft. making this downtown West Palm Beach multi-use building an attractive refuge for its residents and commercial business clients.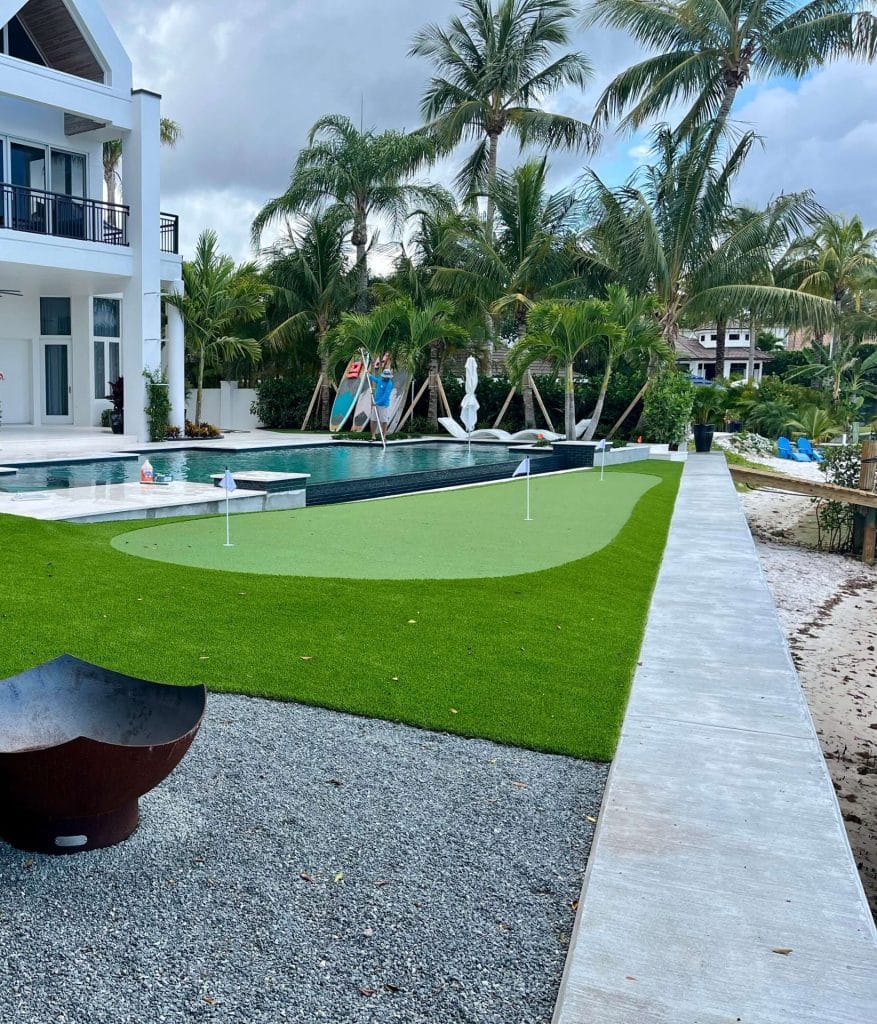 Built in 2023, this Jupiter, Florida residential project was co-designed with Mark Campbell of Nature's Landscape. Mark designed the pool, hardscapes and landscaping at this beautiful home along with our lush, synthetic grass and putting green.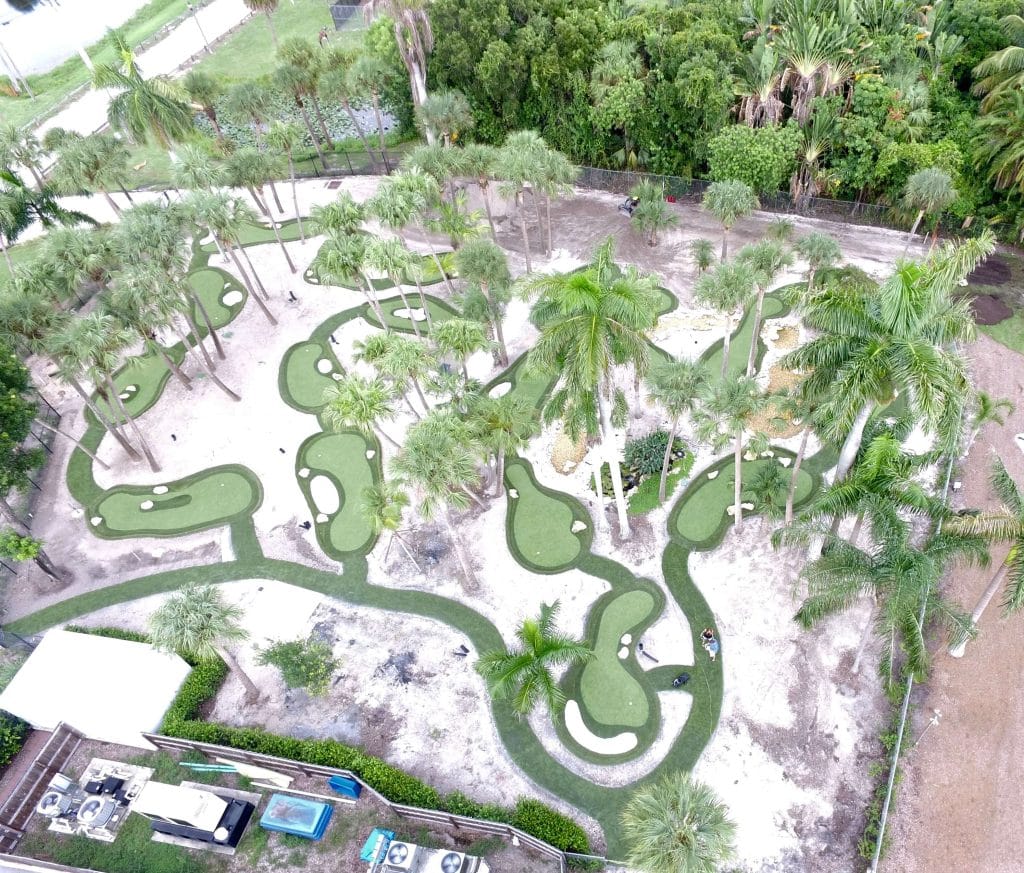 South Florida Science Center
Built in 2016, this 18-hole putting course spans an area little over a half acre in West Palm Beach. The course was a collaborative design by Gary Nicklaus and Jim Fazio along with Southwest Greens adding the detailed slopes and elevations. Tropical landscaping, waterfall and pond features, bridges and lighting make this course a special experience. Backlit signage has educational captions for each golf hole as you play the course.