Plastic grass in Florida is an excellent choice for many people for many reasons. One, you don't need to water it to keep it looking great. Two, you can save money on fertilizers and pesticides, and three, you don't have to mow it. As soon as the fake grass is installed, they're going to stay that way forever. 
But, there is one change you'll notice about your artificial grass, especially during the summer – it can get extremely hot but not as hot as asphalt or concrete. Luckily, there are ways to cool your fake grass down to make it comfortable for you and your pets should you wish to spend your summer outdoors.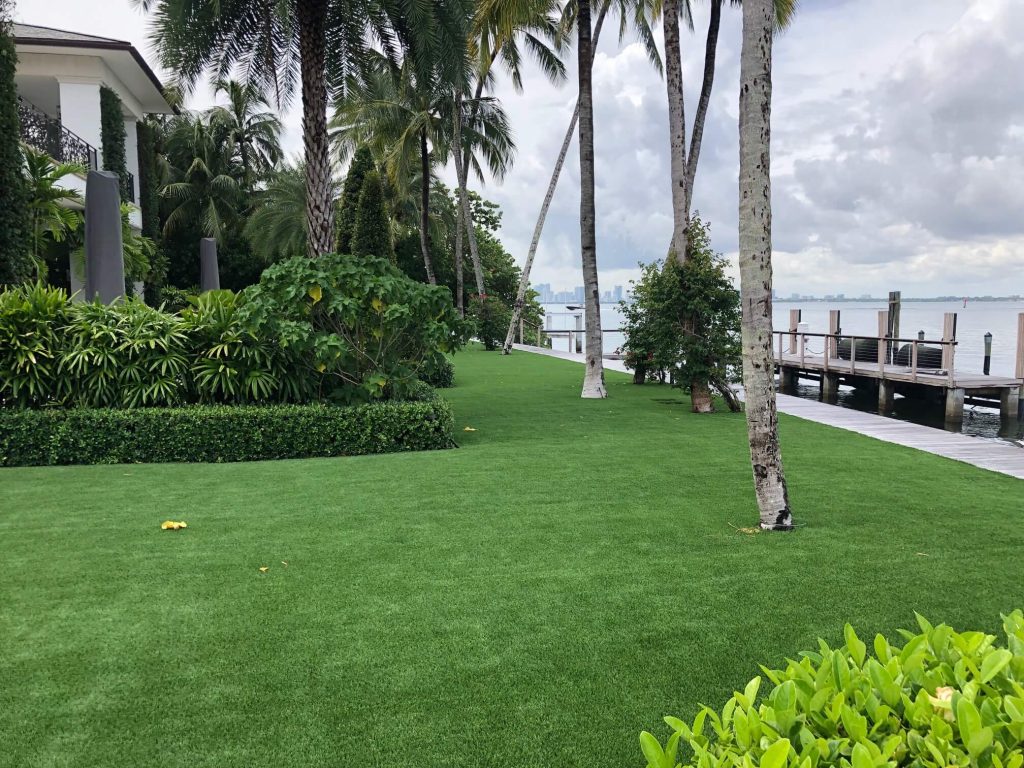 Ways to Cool Your Plastic Grass
#1 Choose a Good Infill
What is infill for? An infill weighs your grass down so that it looks seamless. It also protects your plastic grass blades from getting flat when stepped on. However, one of the most essential functions of infill is it regulates temperature within the blades. 
Therefore, when it comes to cooling down your artificial grass, the quality of the infill matters a great deal. The right infill promotes the free airflow, allowing your fake grass to breathe. It also makes your grass blades feel softer. We suggest trying out light-colored infills like silica sand as they don't absorb heat from the sun. 
#2 Hose It Down
You can choose to cool off your hot fake grass by hosing it down with a garden hose. Fake grass does not require watering, unlike natural grass that you need to water regularly to keep healthy. But, there are times when you need to at least sprinkle your lawn with water just to keep it cool. You don't need to water it for hours – just a couple of minutes will do. 
#3 Shop for Fake Grass That Doesn't Heat Up
Another way to keep your lawn or backyard cool is by selecting fake grass that stays cool. How do you know what brand to choose? Most of the brands in the market today manufacture heat-resistant fake grass.   
This means that even if it's scorching outside, your grass will remain cool. Check the specifications and details of the grass before you make a purchase. Here's a tip: look for temperature-controlled fibers.  
If you live in a place that can get hot in the summer, you should take more time shopping for the right grass. Some of the features to look out for are low density, low weight, and a short pile height. The color of the grass matters too. Choose light-colored grass over dark ones.  
#4 Add a Shade
Do you have trees on your front lawn or backyard? If yes, don't cut them. Trees offer shade and help cool down your yard. But, if you don't have them, don't worry. You can always add awnings or canopies to cover some parts of your lawn and protect them against the heat.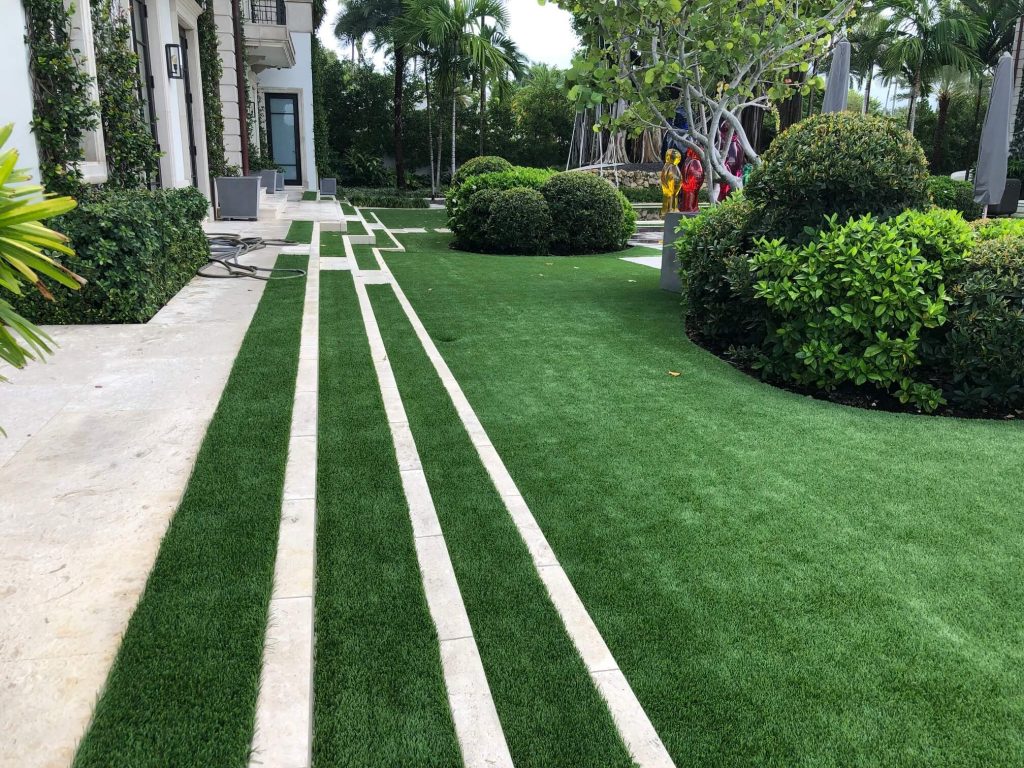 Are You Looking for Heat Resistant Plastic Grass in Florida?
If you want cool fake grass, you've come to the right place. At Southwest Greens, we offer excellent quality artificial grass for your residential and commercial needs. Get in touch with us to learn more about our products and services.