Have you always been envious of your next-door neighbor's synthetic lawns in Orlando? You have two options: you can stay jealous or install good quality fake grass for your lawn. If you're on the fence, there is one thing you should know that might help convince you. Between natural grass and fake grass, the latter is more convenient and cost-efficient in terms of upkeep. 
Their ease in maintenance is one of the reasons why many choose to invest in fake grass. But to keep your artificial lawns looking brand new, you still need to take good care of them. The good news is that maintaining fake grass lawns is not as demanding as natural grass.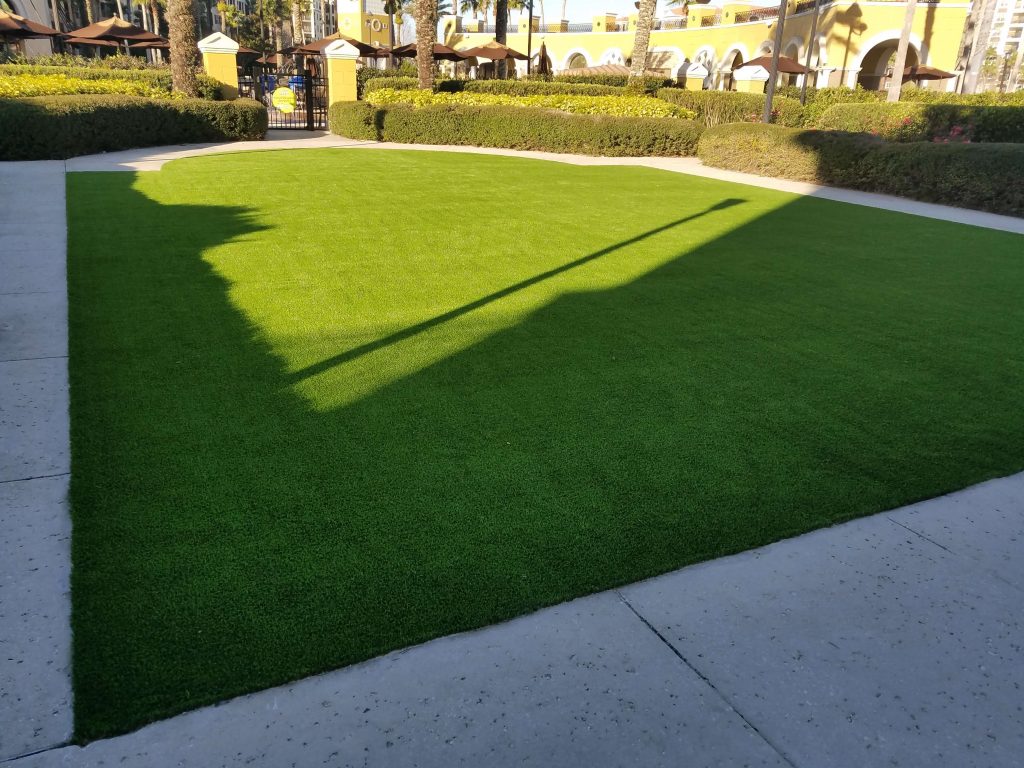 Easy Ways to Maintain Your Artificial Grass Lawn
Brushing Your Fake Grass
Gently brush your grass lawn at least once a week or every other week. Brushing helps remove twigs and leaves and keeps your yard neat and attractive. However, you must do it gently because your grass blades can get deformed if you apply too much friction and force. 
We suggest you get a medium-sized, soft-bristled brush. Stiff bristles might cause misshaping. Soft bristles are gentle on your grass while still effectively ridding the area of fallen debris. 
When brushing, do it in the opposite direction of the grass blades.   
Removing Fallen Leaves With a Blower
Using a blower is the quickest way to remove leaves on your grass lawn to keep it tidy. Whenever it gets windy and you see fallen leaves on your grass, as much as possible, remove them on the same day. Don't wait until all your lawn is covered in leaves, as it makes your job easier and less taxing. 
If it's windy and raining hard, you can wait until the fallen leaves are dried up since wet leaves are harder to remove. 
Cutting Fake Grass
We love fake grasses because you don't need to cut, trim, or mow them. As long as they are well-maintained, you can expect your lawns to look exactly like the first day you had them installed. The following are other reasons why artificial grass would make a great investment and why you should start ditching your natural grass lawn and swapping it for top quality artificial grass: 
o   No need to water, thereby saving you tremendously on your water bill 
o   Fake grass is good for the environment, too, since you don't need to use water to keep them thriving 
o   Research suggests artificial grass is non-toxic, making it child and pet-friendly 
o   The drainage system is innovatively designed so that it doesn't accumulate moisture and promote mold growth 
o   Maintains greenness and lushness all year long 
o   Highly durable and has an impressive lifespan 
o   UV-resistant and doesn't fade in color when exposed to sunlight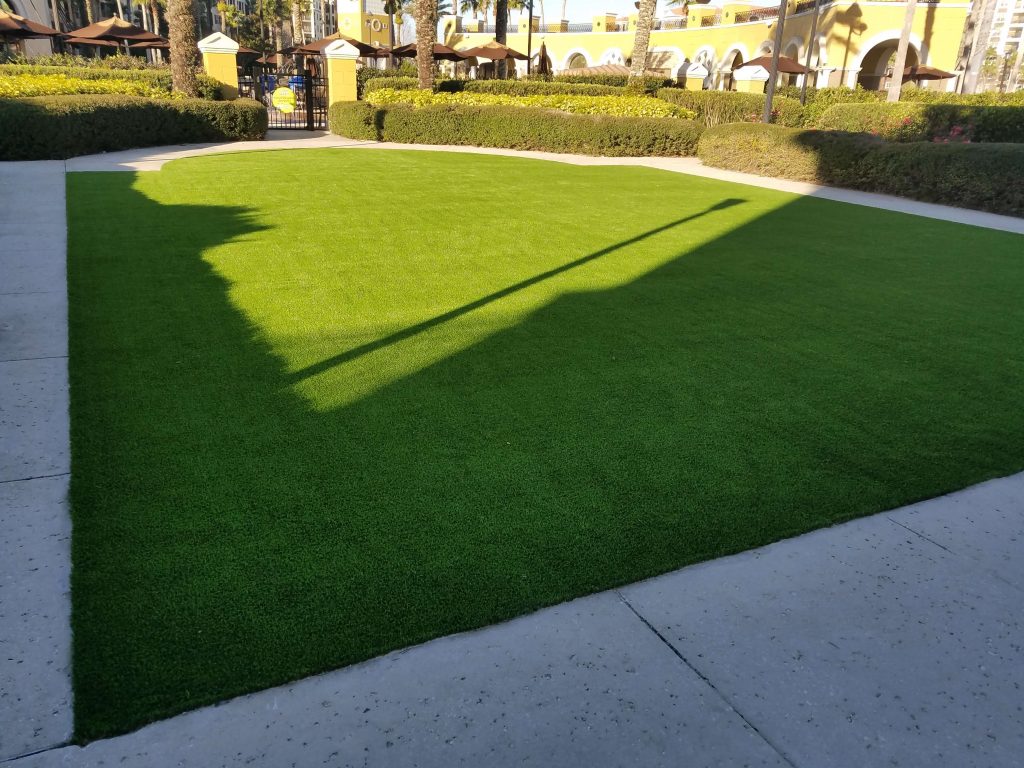 Are You Ready to Switch to Synthetic Lawns in Orlando?
Only trust the experts if you finally decide to replace natural grass lawns with artificial grass. At Southwest Greens, we are your leading artificial grass installers. With our years of experience in the industry, we take pride in delivering quality finished products. 
We also offer a comprehensive warranty that covers turf defects. We value our reputation in the industry, which is why we always deliver consistent quality results. Contact us today if you are interested in a free quote.