Is fake grass for your yard in Florida good for the environment? Over the years, artificial grass has evolved in terms of quality. Its versatility is one of its most notable features that has drawn people to swap natural grass for artificial grass. Although people are more familiar with fake grasses used in lawns, backyards, and gardens, artificial grass can also be used indoors as accessories, ornaments, putting greens, pathways, and many more! You'll never run out of ideas if you let your creativity flow. 
However, there is one concern that's stopping people from going all in. Their biggest problem is if the artificial grass is good for the environment. Is it eco-friendly?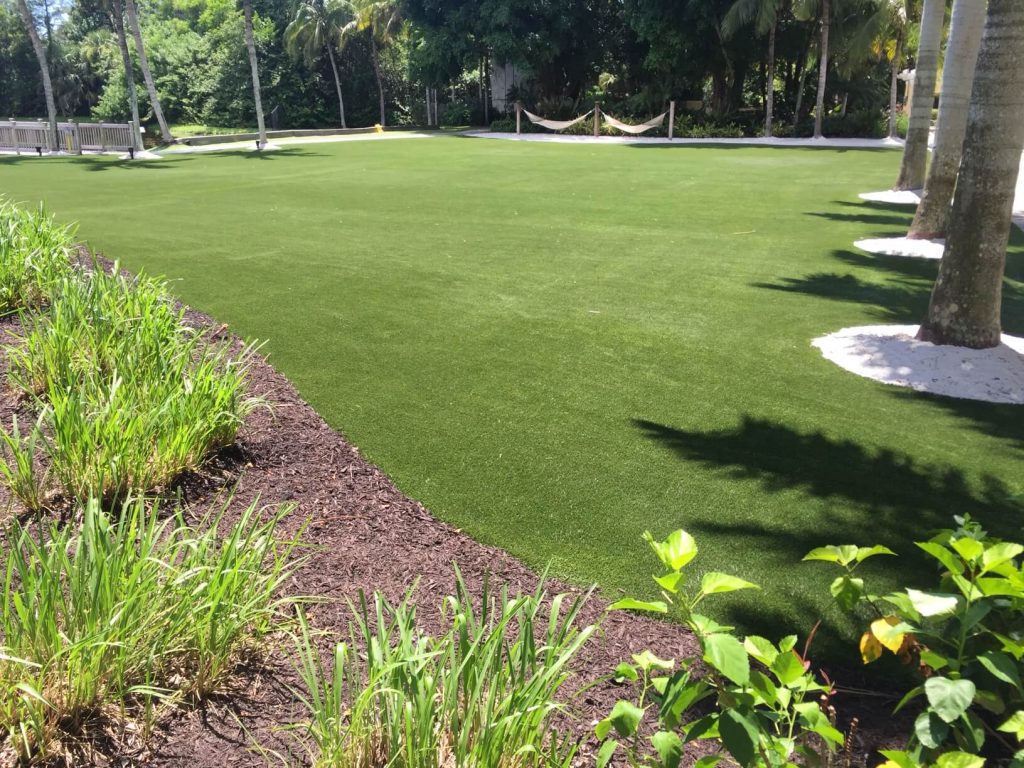 Is Fake Grass Eco-Friendly?
Artificial Grass Doesn't Need Watering
The primary difference between natural grass and artificial grass is that the latter doesn't need watering to thrive. Natural grass lawns require a lot of watering. If you deprive natural grass of water, especially during the summer, it will die. 
Since artificial grass is made of synthetic materials, watering is not part of its maintenance. It will look beautiful all year round, regardless of the season. However, you need to hose it down from time to time to keep it clean. 
It's no secret that conserving water is good for the environment, so we believe that if you choose artificial grass, you're doing Mother Nature a favor. 
Fake Grass Can Be Recycled
People are discouraged from getting artificial grass, believing that it is non-recyclable. Today's artificial grass manufacturers use recyclable materials to make fake grass. Even though the backing isn't recyclable, some companies melt them down to create new products. 
Reduction of Carbon Emissions
The downside to natural grass is that it requires constant upkeep. Part of its maintenance to keep your lawn looking attractive is to spend money on lawnmowers and lawn scarifiers. All these pieces of equipment use fuel. Everyone knows fossil fuels emit greenhouse gases and greenhouse gases are bad for the environment. 
Artificial grass doesn't grow, so you don't need any equipment that uses diesel or petrol. There's no mowing or trimming involved, thus making fake grass environmentally friendly. With artificial grass, you are significantly reducing your carbon footprint. 
Artificial Grass is Not Toxic
Another great advantage of artificial grass is that you don't need to use products that contain toxic ingredients such as fertilizers, pesticides, herbicides, and weed killers. Natural grasses rely on these products to keep pests and weeds from destroying your gardens. 
Unfortunately, the chemicals in these products are toxic to both animals and humans, and they're bad for the environment, too, especially if they make their way into streams, lakes, rivers, and ponds via surface water runoff. These toxic products have the potential to destroy marine wildlife.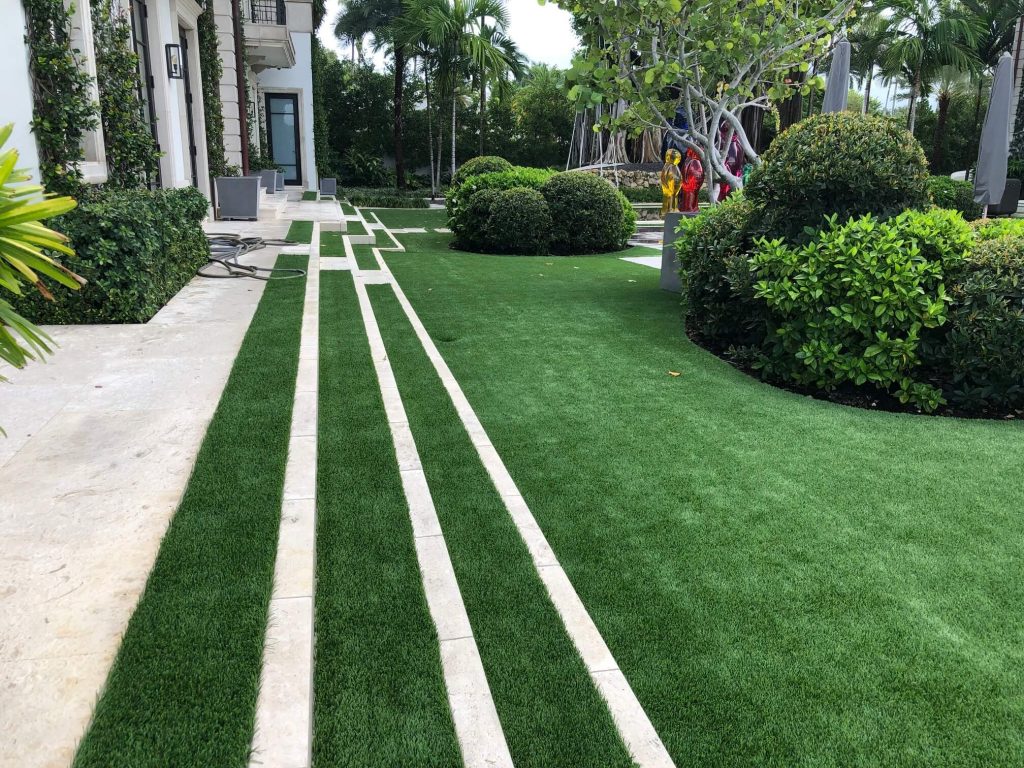 Is Fake Grass for Your Yard in Florida a Good Idea?
Like natural grass, artificial grass has its fair share of pros and cons, but if you ask about whether or not it's eco-friendly, the answer you'll get is a YES. You won't feel guilty if you choose artificial grass. At Southwest Greens, we are confident in providing our customers with quality finished products. We also offer a comprehensive warranty that covers turf defects. 
Our wide range of products is guaranteed to satisfy your needs. Whether you're looking to put greens to improve your golf skills or provide a safe and clean space for your children to play in, we have you covered. Contact us today to learn more about our products.