What's so great about a home with a backyard? Well, it means you have space to turn it into your paradise. Homeowners are adding pools to take a dip whenever they want to and not have to drive to a resort or community pool. If you want to make it look more attractive, you can install artificial grass in Miami around it. Some prefer to add rocks or tiles, but we recommend you give artificial grass a try for aesthetic and safety reasons.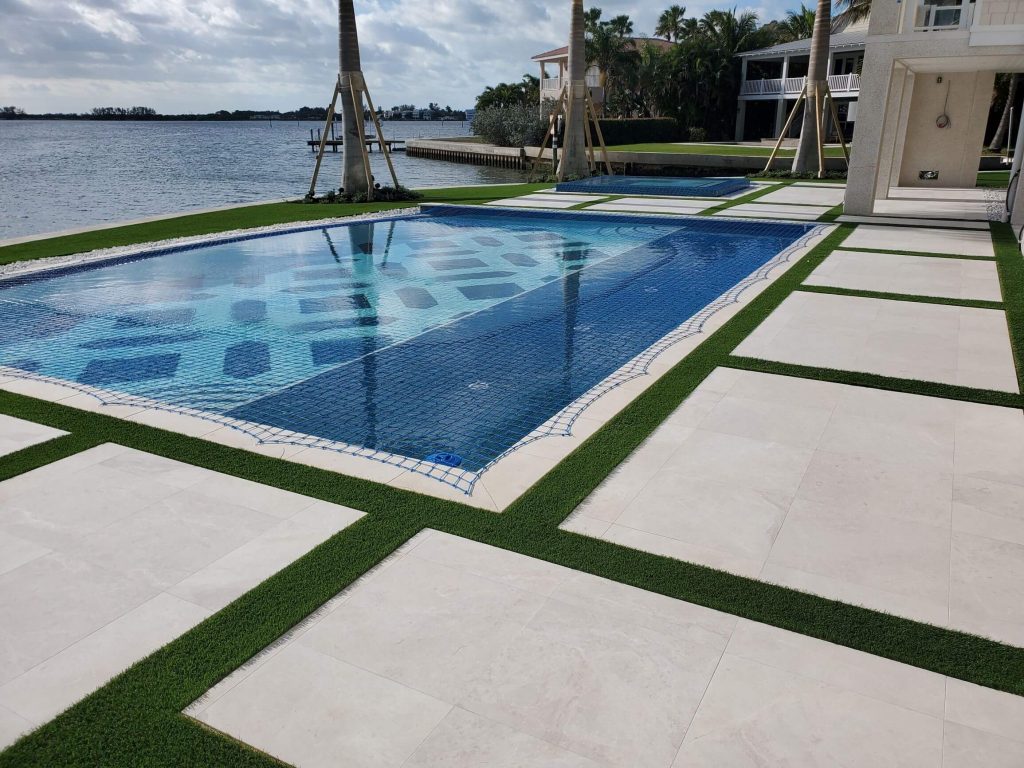 Reasons to Install Artificial Grass Around Your Pool
Offers Excellent Drainage
One of the misconceptions about fake grass is that it drains poorly. On the contrary, modern-day artificial grass manufacturers are fabricating different types of grass that provide excellent drainage, which means even if your children or guests run around the pool and do countless cannonballs, you'll never worry about muddy puddles. Also, if they go in and out of the pool, you don't have to hose down trails of muddy feet.
The chemicals you add to your pool won't harm your lawn, but your lawn can potentially mess up your pool if grass and dirt can get inside. This usually happens when you mow the lawn or when there's a storm. The wonderful thing about artificial grass is even if the winds are super strong, they will stay rooted in the ground. If you plan to install fake grass, we recommend you hire professional grass installers.
Non-Slip Feature
Do you know why homeowners prefer artificial grass around their pools? It's because of its non-slip surface. Choosing a non-slip surface is critical for safety reasons. Children tend to run around after swimming. This can be dangerous since the slippery surface could cause them to slip and fall. Furthermore, we love artificial grass because it's not as hot as concrete during the summer.
Impressively Durable
One might think that plastics are less durable, but you'll be surprised to know that today's artificial grass products are incredibly durable. They are manufactured to withstand extreme weather conditions and temperatures. So that even if it gets too hot in the summer, it won't melt or fade in color. Fascinatingly, fake grass doesn't encourage mold growth even if it gets wet. Artificial grass is also designed to be UV resistant.
Enhance The Appeal of Your Backyard
Green grass would make an excellent contrast to your blue pool! The play of colors will surely enhance the look of your backyard. If you are going to invest in a pool, you might as well include its landscape design.
Fake grass is highly versatile, and you can design it any way you like. Plus, today's artificial grass design is so realistic no one will know you're using synthetic grass. Even the color, the feel, the texture, and the blades look so natural.
Less Maintenance
Pool owners know maintaining a pool can be taxing. It must be circulated and cleaned regularly. You should also add certain chemicals and run your pump for at least 10 hours per day. Now, if you choose natural grass around your pool, your maintenance efforts will be doubled.
Aside from maintaining your pool, you also must ensure that your natural grass is thriving by nurturing it with fertilizers, adding pesticides to keep those annoying critters away, removing weeds, and watering and mowing it regularly. With artificial grass, you don't need to maintain it as much. All you need is to hose it down or sweep it if it gets dirty.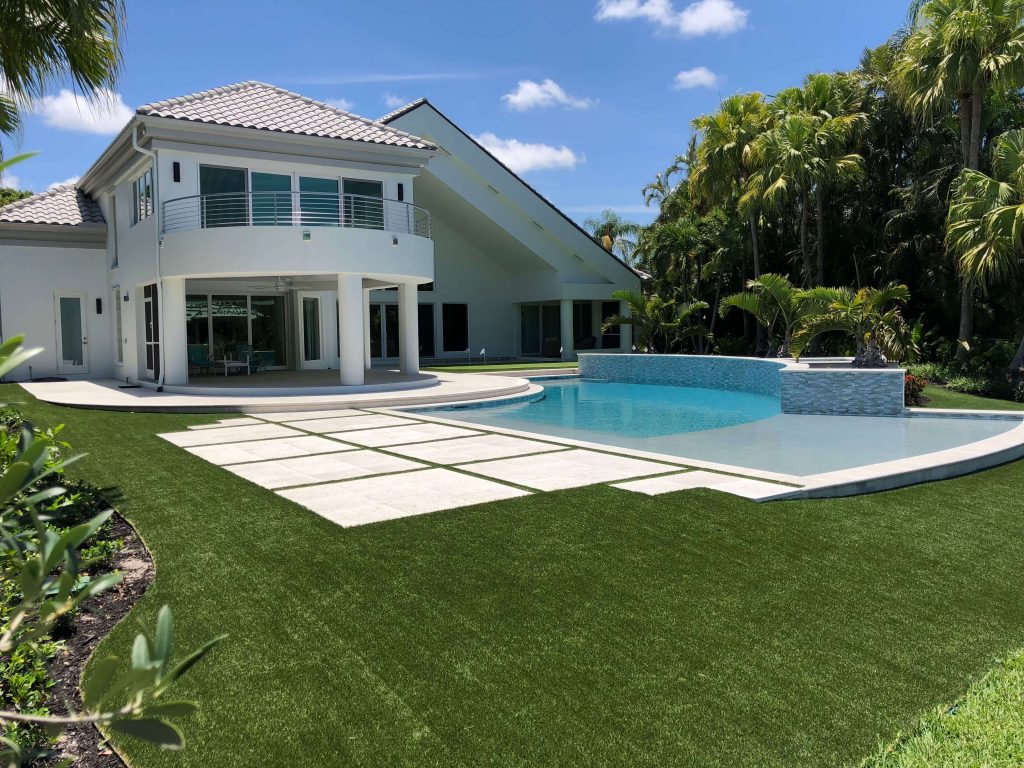 Are You Ready to Surround Your Pool with Artificial Grass in Miami?
At Southwest Greens, we have been providing superior quality artificial grass since 2002. We use a proven design-build methodology to bring our client's vision to life. We've installed artificial grass for residential and commercial use.
Our team is capable of designing, building, and installing artificial grass that's sure to improve the aesthetics of your property. You'll never go wrong with artificial grass. Call us today to learn more.