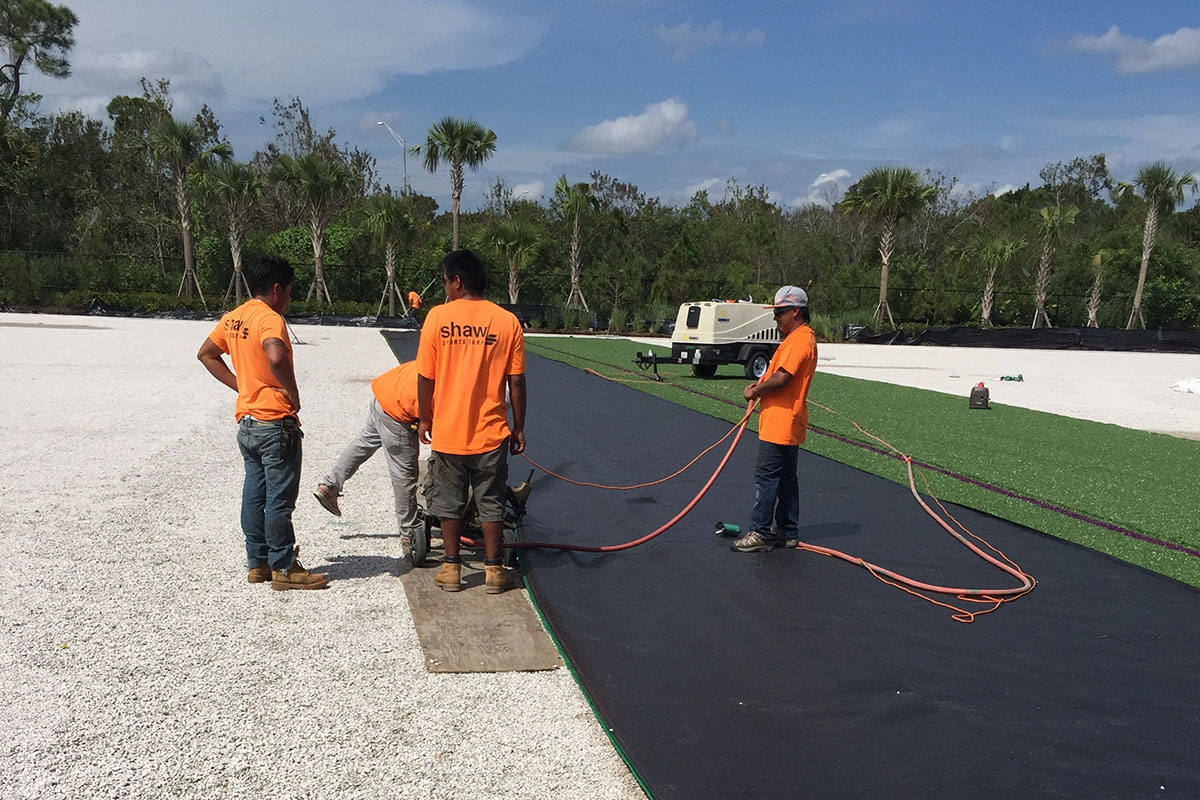 Southwest Greens of Florida prides itself on its people. People make the difference in a customer's impression of our company, and they are the focus of our efforts internally. If you care about quality and integrity and striving to be better every day, please consider working at our company. The following positions are currently open:
Join Our Team
Competitive pay with overtime and excellent benefits…
Eight paid holidays per year
One week paid vacation after first year
Employer provided medical insurance
401K retirement program after first year
Training provided
Located in Stuart, FL
Trabaja con Nosotros
Pago competitivo con horas extraordinarias y excelentes beneficios …
Ocho vacaciones pagadas por año
Una semana de vacaciones pagadas después del primer año
El empleador proporcionó seguro médico

401K después del primer año

Entrenamiento incluido

Situado en Stuart, FL
Purchasing and Logistics Manager
Southwest Greens of Florida is an established company in the synthetic turf industry. We are looking for a qualified and experienced Manager, Purchasing and Logistics to work at our Stuart, FL location. Qualified candidates must have demonstrated experience managing related business functions outlined for the position. Must have strong communication and organizational skills to oversee all aspects of procurement, job scheduling, inventory control, order fulfillment and transportation. Must be goal oriented and work well in a team environment focused on continuous improvement. Familiarity with software systems such as Sage Accounting (or similar) and LMN operations scheduling & planning system. Must have a minimum of 5 years related experience.

Key Responsibilities: Responsible for Sourcing, Transaction Purchasing, Inventory Control, Job Scheduling and Logistics to support company's turf installation business. Position is both strategic and tactical in nature. Strategic aspects involve sourcing materials and service suppliers that provide a competitive advantage. Transactional tasks are issuing purchase orders, maintaining approved supplier lists, pricing lists, job scheduling, inventory control and order fulfillment for material only orders. Work closely as a team with Operations, Accounting and Office Administration to execute integrated processes effectively. Communicate with General Manager on successful progress toward company goals as well as handling challenging situations that require resolution to solve problems.

Purchasing
Identify sourcing opportunities from potential suppliers where new bids needs to be solicited in effort to provide cost and/or service advantage.
Create and submit purchase orders to approved suppliers based on current and projected inventory levels given the materials requirements for upcoming, individual projects (jobs).
Order and arrange deliveries of local source items such as base material, dumpsters or other local project specific needs.
Approve vendor invoices, match to PO check for accuracy and assign materials to specific projects in system where applicable.
Identify and resolve pricing and/or quantity discrepancies directly with vendor prior to approving.
Lead and direct warehouse employees on accurate processing of receiving, storage, shipping and returns transactions. Ensure incoming shipments are received and matched against the PO in system.
Submit approved vendor invoices to accounting for payment.
File and track any claims necessary with appropriate vendor.
Update materials prices by supplier in LMN and Sage systems.
Source new vendors as needed based on individual project requirements, unique material or geographical location
Identify material shortages, stock outs or long lead-time items that may disrupt schedules. Look for alternatives.
Review Completed Job Material List and Closeout jobs in the system prior to giving to accounting for final billing.

Logistics:
Job Scheduling: Organize the installation schedule on the rolling Calendar which consists of new contracts, maintenance, and repairs projects (jobs). Finalize the exact start date and block duration days based on the allotted days specified in the LMN Estimating System.
Place introductory calls on each new project to the customer, on-site contact, inquiring about job scheduling needs.
Communicate regularly with operations, sales staff, customers, and project managers on each new project, maintenance and/or repair.
Populate the job calendar with start to finish dates based on the communications results from above mentioned sources.
Revise and update job schedules on a regular basis given the constant changes associated with construction project schedules.
Notify relevant sales representative and accounting on missing deposits prior to jobs scheduled to start as nearing on the calendar. No project will be scheduled without a deposit unless approved by upper management.
Coordinate with Operations Manager to assign specific crews for each project and include relevant info from LMN (pictures, drawings) into the crew job jacket advising them of pertinent details on the job.
Notify management for approval if additional time or materials (change orders) are requested for any project.
Coordinate with Office Administration on arranging crew lodging for out-of-town projects.
Inventory Control & Management. Set minimum inventory levels based on lead-times and availability. Schedule and conduct inventory cycle count and physical inventories with warehouse personnel.
Create Kit Sheet for warehouse personnel to stage all materials for each upcoming job.