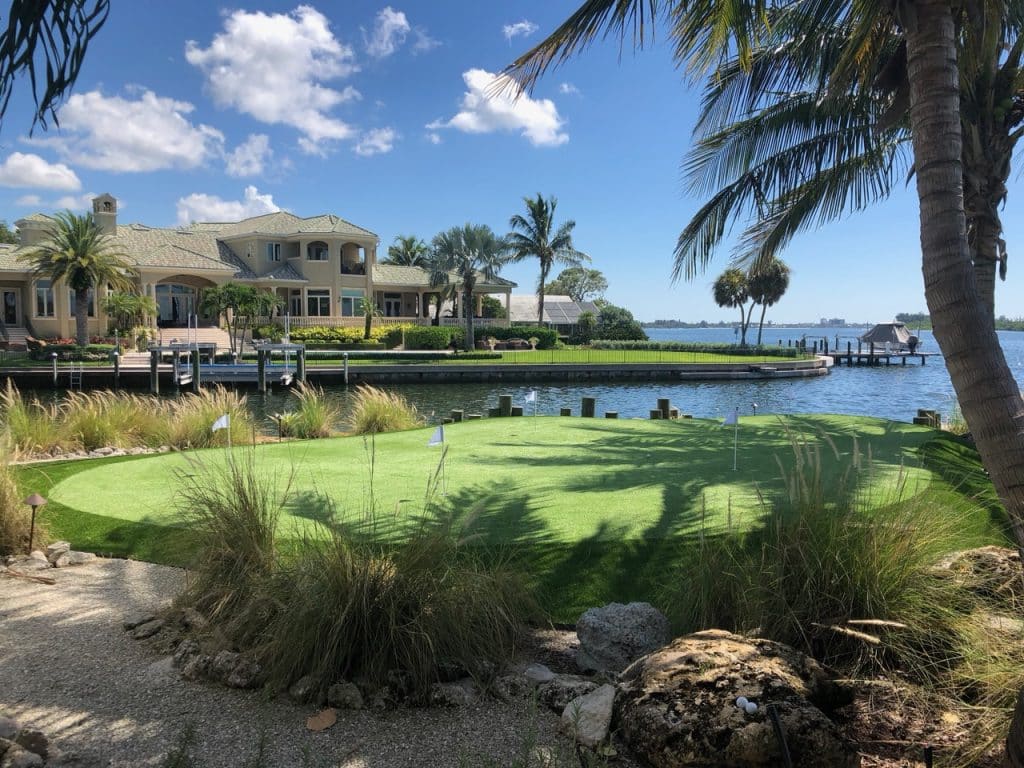 Our goal is the same today as it was when we started in 2002: to be the very best design-build turf company in the industry. We use a proven design-build methodology to bring our clients' vision to life while delivering the very best products and experience.
We serve clients from coast-to-coast – across an array of applications, commercial, residential, schools, municipalities, professional sports, etc.. Our expert team of executives, project managers and installers are capable of designing and building the most beautiful projects anywhere in the state.
Southwest Greens of Florida is all about Quality Installations, Creative Design and Best-in-Class Turf products. When done right, a top notch turf project awes the beholder in its aesthetic beauty and realistic appearance. Built to last the test of time by craftsmanship level of installation is what we are after. We strive to set the standard for what is best in our industry. This is accomplished through dedicated professionals who truly care about successful outcomes. Our pricing is fair and built line item by line item to the unique needs of your project.  
For over 20 years, Southwest Greens of Florida has built a reputation based on quality in the synthetic turf industry. Our business is driven by relationships built with high-end landscape architects, custom home builders, GC's, landscape contractors and designers. We are the largest Southwest Greens dealer in the world by regularly installing over 600,000 square feet of turf per year.